We get it. You've binged through eight episodes of the hit Netflix series; you're so obsessed with the show, you've probably bought a Stranger Things t-shirt and now you're faced with months of waiting until the next season. Upset? We bet! No worries, though – we've got a bunch of memes and funny things that will turn that frown upside down (get it?).
Need to get over Eleven's death? Feel traumatized by that awful Demogorgon? Take a look at these Stranger Things jokes…
1. You'll have to do a double take to realize this isn't a still from E.T!
---
2. If Britney Spears was cast as Eleven…
---
3. Steve could have been a bigger jerk but to everyone's surprise, he wasn't!
---
4. Who wore it better? Barb or Ms Doubfire?
---
5. OMG how much do Will and Fabienne from Pulp Fiction look alike?!
---
6. The Fresh Prince of Hawkins!
---
7. Dustin's future wife – Chocolate Pudding!
---
8. Some of us can't even get a text back!
---
9. This Eleven GIF basically describes me…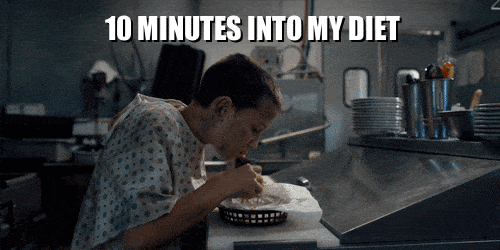 ---
10. Stranger Things has even become an Arthur meme!
---
11. If Barb was missing in real life…
---
12. When somebody tells you they couldn't get into Stranger Things…
---
13. If Barb had a pet…
---
14. Could Eleven, Negasonic and Furiosa be the same person in different universes?
---
15. The resemblance is uncanny!
---
16. On a scale of 1-10, how stressed are you? 11!
---
17. In case you need to do a disappearing act…
---
18. Did anyone else realize Eleven had a cameo in The Simpsons?
---
19. When you realize that Steve and Jean-Ralphio from Parks And Rec are the same guy…maybe…
---
20. If Eleven was a teen with an Instagram account in 2016…
---
21. Who'd have thought talking to Christmas lights would make an ever-lasting mark on TV?
---
22. Who did this?!
---
23. If Stranger Things took place in 2016…
---
24. In a world of 10's, be an ELEVEN!
---
We knew you'd crack a smile! Here's to hoping these jokes and Stranger Things memes will keep you laughing until next season…