The petite brunette with the big ponytail and big voice hasn't always looked the same. Believe it or not, Ariana Grande once experimented with different hairstyles. In fact, she wasn't always so shockingly thin.
Once upon a time, before the dainty diva became the pop princess of our generation, Ariana was a Broadway babe and Nickelodeon sweetheart. She sported natural curls as well as fiery red locks.
These Ariana Grande before and after photos will prove just how much the popstar has changed over the years!
Her eyebrows were certainly thicker, her hair was a totally different color, her nose looked poles apart from what it is now and her body was a lot fuller.
What changed? It's safe to say Ariana Grande has gone through a shocking transformation over the years…
To be fair, the Dangerous Woman's drastic change is probably due to puberty. Some of these photos were taken up to 5 years ago, after all. However, some believe Ariana has undergone plastic surgery, like Kylie Jenner. It's thought she may have had a brow lift and a nose job.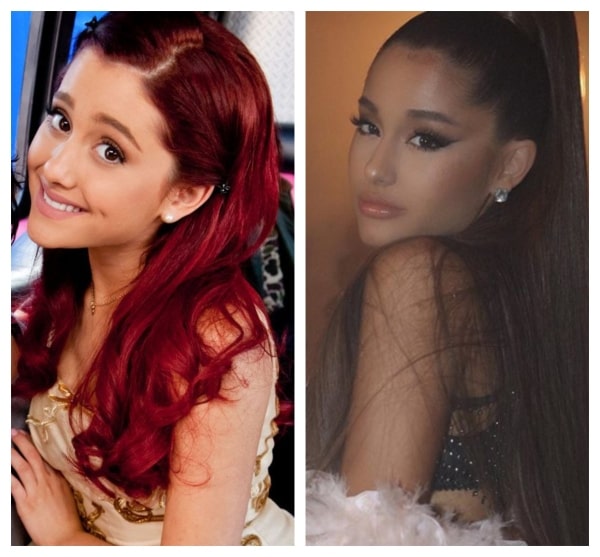 The biggest and most obvious change in these photos is Ariana's weight. Losing a few pounds may have contributed to this drastic transformation.
Or perhaps it's makeup tricks. Simple highlighting and contouring techniques can transform everything – including the nose.
She may have cut the carbs, stepped up her makeup game and adopted a signature ponytail to change her look, but one thing Ariana hasn't changed is her voice, and that's all that matters, really.
As long as Ariana keeps giving us chills with her vocals and stays healthy, she can look how she wants! Just as long as she doesn't transform like these celebrities have!
Stay cute, Ari!